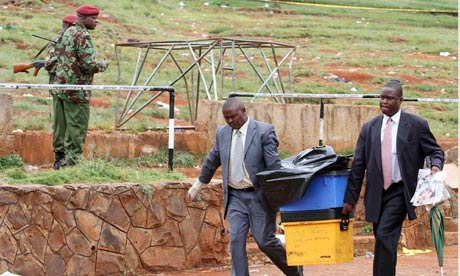 The Tin Man is coming out of self imposed retirement for patriotic duty. I have been unearthed from synthetic obscurity by blasts in the dark of night at a prayer meeting in Nairobi's
Uhuru
Park. While I will not claim any emoluments, this shall be official duty, coming to the aid of one Mr.
Iteere
who I am certain is at odds and ends as to how exactly to handle the embarrassing lapse of security at a very public event. He has called on the military to come and do his job. Shame on him! Most of all, I am coming to the aid of all those deficient in common sense and likely to be swayed by the idiocy of Nay
sayers
desperate for at least some attention from the electorate.